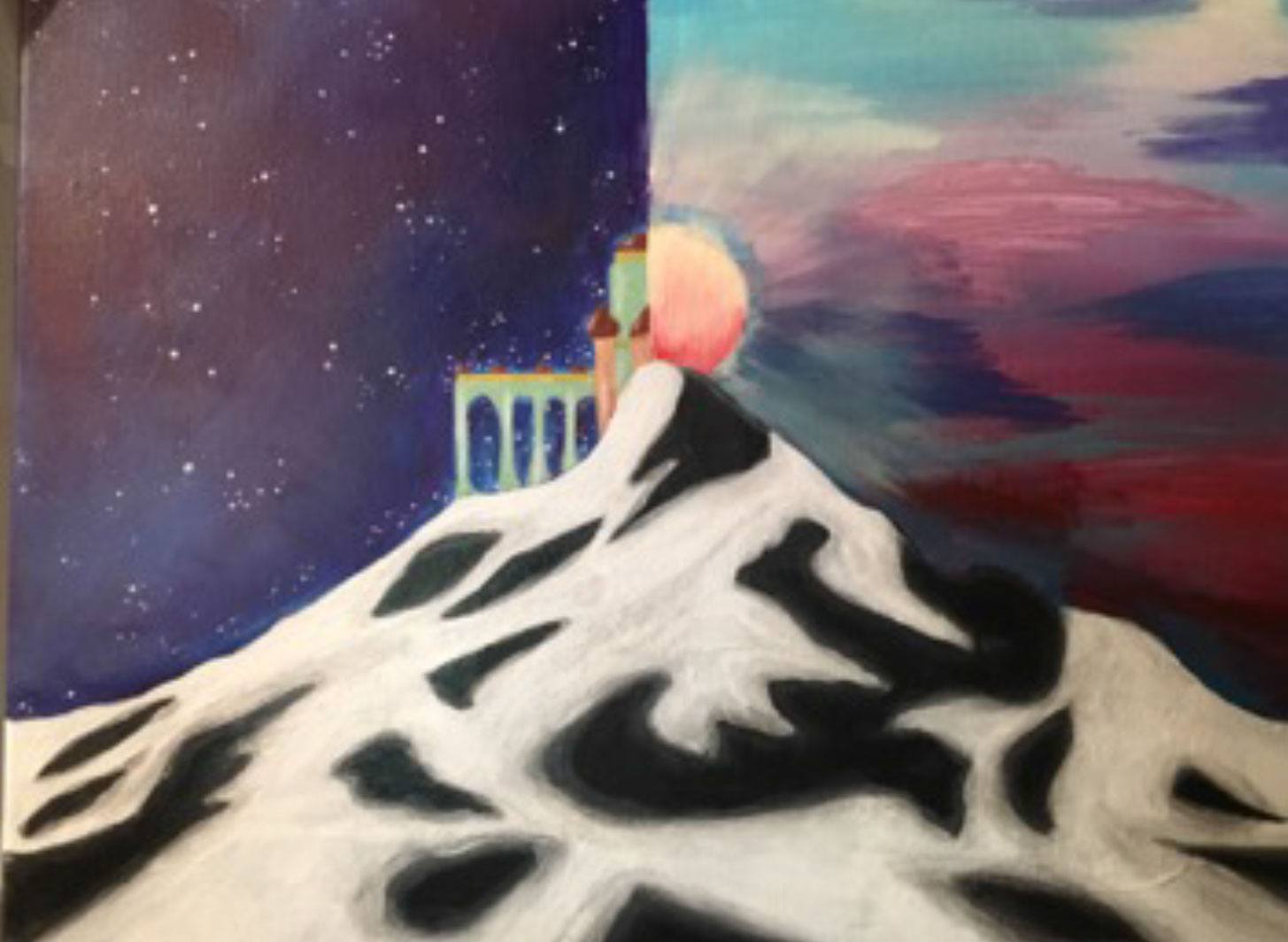 My Mt. Hood contest launches
How would you visualize "My Mount Hood"? What do you picture when you think about the mountain? What would it look like in a painting or drawing or sculpture?
That's the question asked of middle schoolers in Clackamas and Hood River counties in the first "My Mount Hood" art contest sponsored by the Mt. Hood Cultural Center and Museum.
Entries were judged by working artists in the community, and prizes were donated by Columbia Sportswear and Blick Art Supplies. The winning entries will be displayed at the museum in Government Camp.
The art contest will be an annual event, so sharpen your pencils for next year!
From the President
To the community:
As the winter of 2016/17 comes to a close, the snow pack is 130 percent of normal. The ski conditions on Mount Hood have been epic all season. We have had more powder days than rainy days, which is unusual for Mount Hood. The good weather contributed to making our annual Ski the Glade event the best it has been for several years. There will be no worries concerning the snow levels on Palmer snowfield for summer skiing. The downside of all this snow is that trails and campgrounds will open later than they have in the past low snow years.
As we shared in the last newsletter, the museum is debt free and ready to embark on planning our future. The board will engage a team of consultants to guide the planning effort over the next eight to 12 months. The museum board, members, community and other stakeholders will examine how the building is being used now and what modifications and additions are possible, desirable and cost effective. The end product will be a Master Plan to guide development, in planned phases over the next decade or so. We ask everyone to be thinking about improvements ideas to the building that would make the Cultural Center and Museum an outstanding community asset.
The Board of Directors recently adopted a set of goals for the next year. Meeting these goals will require efforts over and above our normal efforts to operate and maintain the Cultural Center and Museum. The goals are: increase memberships, start the Master Plan project, add one new fundraising event, add content to our website and expand the use of social media. I'd like to thank our directors, members, volunteers, staff and the community in advance for supporting these goals.
Lloyd Musser
Board President
Mt. Hood Cultural Center and Museum
Read the Full Newsletter
Download a PDF copy of the Spring 2017 Chatter Newsletter