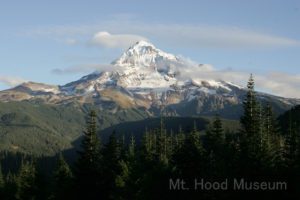 Dr. Seth Moran
Mt. Hood Cultural Center and Museum
Doors open at 6:30pm. Talk starts at 7pm.
Mount Hood, the Volcano
Join us for special speaker, Dr. Seth Moran, Research Seismologist at the USGS Cascades Volcano Observatory
as he discusses the historic and future volcanic activity of Mount Hood.
$5.00 suggested donation at the door. Beer, wine and soda/water will be available to purchase.