Los Andes Shop is now set up at the Museum out in front. A small business owned by Benoit & Deborah Berho, Debbie is a native Oregonian, and Benoit is originally from Chile. They are both retired Spanish teachers with much experience in South America. They import beautiful textiles (alpaca-blend ponchos, blankets, hoodies, sweaters, hats, bags; wool handknit sweaters; cotton hand-loomed hammocks & acrylic swing hammocks) made by native artisans in Ecuador, in the town of Otavalo. Stop by and check out all of the beautiful products they have. Hours are 10am to 6pm, Thursday through Monday. Closed Tuesday and Wednesday.
Visit their website at https://losandesshop.com/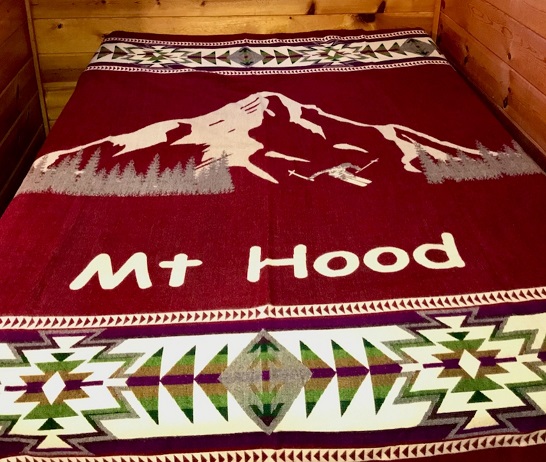 Lloyd Musser, Michelle Richardson USFS
Mt. Hood Cultural Center and Museum
Museum Membership
Become a member of the Mount Hood Cultural Center & Museum to get free entry to special events.
A LONG STANDING TRADITION By Lloyd Musser Ask any Mt. Hood skier over the age of 25, to recall a memorable skiing event on Mt. Hood and they likely will recall fond memories of skiing the Glade Trail.  Should the skier be older that 50, they might also recall skiing the Alpine, Cascade, Mazama or […]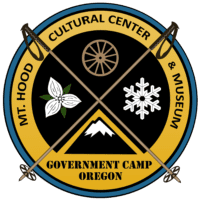 The Mt. Hood Museum & Cultural Center is located in the Village of Government Camp. 
88900 Government Camp Loop,
Government Camp, OR 97028
Telephone: 503-272-3301
email: [email protected]
Open 9 am to 5 pm Everyday   /   closed Thanksgiving & Christmas
Government Camp
52°
Clear
7:08 am6:43 pm PDT
Feels like: 52°F
Wind: 3mph ESE
Humidity: 51%
Pressure: 30.05"Hg
UV index: 0