Events List
Jan 26 @ 6:30 pm – 8:00 pm
Feb 23 @ 6:30 pm – 8:00 pm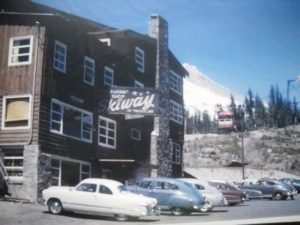 February 23, 2019 join Mt. Hood Museum curator, Lloyd Musser & local historian, Brittany Cardarella, for an engaging SHHH (Social History Happy Hour) presentation featuring the best photography in the Mt. Hood Museum collection! Doors open at 6:30, Presentation 7-8pm Wine, Beer & Soda available for purchase Free event, donations welcome!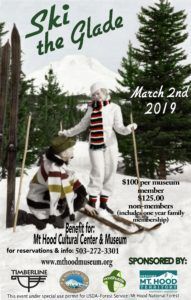 Once a year, on the first Saturday in March, we can experience skiing the way it was done before there were ski lifts on Mt. Hood with the awesome annual Ski the Glade Event! This year, on March 2, 2019, we can ski from Timberline to Government Camp on the 3-Mile Glade Trail which is opened and specially groomed just
Continue Reading
Facility Rentals
The Mt. Hood Cultural Center is the perfect place to for a small business meeting, workshop or party. Located in the heart of Government Camp the building is fully ADA accessible with easy parking. You attendees can soak up a little Mount Hood heritage and culture while attending your event.
More Information